From WGNO March 2016,
METAIRIE(WGNO)-- Although you wouldn't guess it now, once upon a time Shelley Hesse didn't know what she wanted to do with her life. She left New Orleans at the age of 24 and moved to Paris to find herself, with just $500 in savings and a job as a tutor. She roamed the halls of museums during her time abroad and came to her senses in front of a work of art. It was there she realized painting was her passion, and she wanted to try and make a life out of it.
Hesse loved to draw as a child but gave it up at the age of 12 to create written works of art instead. She attended UGA for journalism, and was a rising young star but it wasn't the right fit. After her time in Paris, she went against her better judgement and decided to give being an artist a try, picking back up the paint brush, and packing her bags for home, New Orleans. It was there she was discovered by a local gallery owner who gave her the first pay check.
"I saw this woman looking in the back of my car one day and I thought 'oh gosh did she rear end me?' I came outside and she told me she saw my paintings in the back of my car and asked if she could sell them in her gallery. She me called back after the weekend and had sold all 3, and the rest is history!" said Hesse laughing.

Hesse's home is elegantly decorated in a minimalist fashion, neutral walls and furniture, with fresh flowers and plants scattered throughout. But the main attraction to her Old Metairie home: her colorful art that she proudly displays on her walls depicting exotic birds, alligators, and cheetahs which give her home a gallery feel.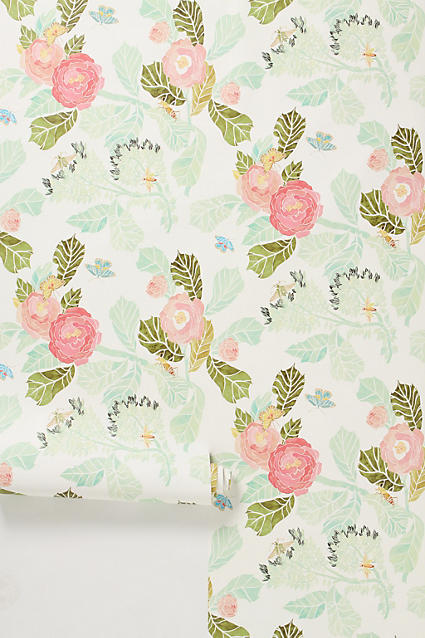 "Never in a million years did I believe I would be an artist" said Hesse, who believes in the power of the universe and what you put out in to it comes circling back. The former gypsy-like soul she possessed, changed when she became pregnant with her twins, Graham and Louisa.

For 6 years the artists has been collaborating with international clothing and home chain, Anthropologie . Her fifth line is in stores now- from tea cups to wall paper. For someone who once didn't believe in how far her talents could take her, she is now getting exposure in over 200 store locations, world wide
She works out of a home studio in her backyard. The inspiration for her work comes from nature. "I have a special spot for animals that are struggling in the wild right now, since I had children everything that I love in nature has just expanded, it's so magnified. You know, it's that beautiful bird that you want to take care of and protect now, and I always felt that way but now that I have children it's just even more so" remarked Hesse. Her paintings since giving birth are all much larger than her previous work. Above her toddler's high chairs sits a 6-by-7 foot painting of a cheetah, as if to serve a s a reminder of how precious life is.
Her paintings are for sale and can be found  on her  website  or in the nearest Anthropologie  to you.